Bem-vindo

19.06.2018
Game Hotfix 20.06.2018

Dear Settlers,
Tomorrow, June 20th, the servers will undergo a special maintenance to deploy a fix. During this time, the game will be unavailable.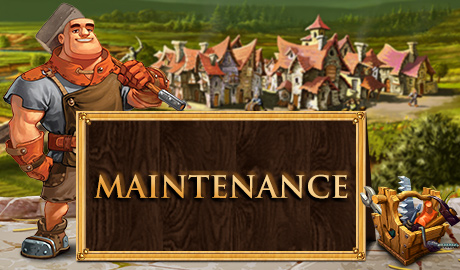 Day: Wednesday, June 20th
Worlds: Closed
Start: Approx. 03:00 BRT
End: Approx. 07:00 BRT
Adventures & Premium: Times will be extended
The hotfix will adjust damage calculation back to the previous state. Thank you for your patience!
BB_Sious

18.06.2018
Game Update - 19.06.2018 [Done]

Dear Settlers,
A game update is scheduled for Tuesday.
During this time, the game will be unavailable.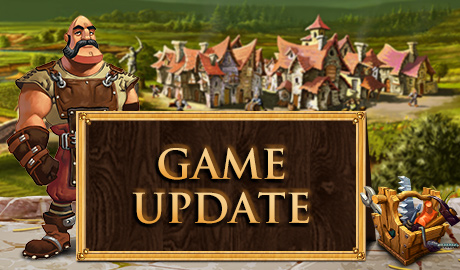 Day: Tuesday, June 19th
Game Worlds: Closed
Start: Approx. 03:00 BRT
End: Approx. 07:00 BRT

Adventures & Premium: Times will be extended
A change Log has been posted here.
Regards,
BB_Sious

12.06.2018
Dia dos Namorados

Dear players,
The settlers in your kingdom made lots of preparation to celebrate today's occasion. Take time to indulge, sit back and relax. Enjoy the gathering with family and friends!

A special gift has been sent in-game.
Happy Settling!
BB_Sious

11.06.2018
Change log 19.06.2018

Dear settlers,
Not only will the upcoming game version bring the Mountain Clan Campaign to our islands, but it will also technically implement the Summer Event 2018, which will be activated on a worldwide basis on June 25th!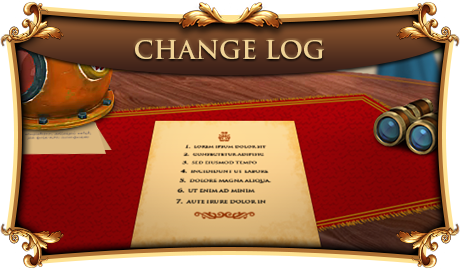 Find out more about the changes and improvements coming along with the new version in our latest change log.
Happy settling!
BB_Sious

07.06.2018
Sneak Peek: Co-op adventures & mails

Dear settlers,
Two very exciting changes are available after today's test server deployment!

We've changed the loots of all Coop-adventures.
The new loots focus on higher value rewards
and a higher chance of rare buildings and items.
Camp health bar revised
The old health bar is back - the camp's hitpoints are now displayed next to the units with an individual icon.
You can find more details on both topics in the forum:
> Sneak Peek <


Happy testing!
BB_Sious

06.06.2018
Dev Diary: Mountain Clan Campaign

Dear Settlers,
The Mountain Clan Campaign is finally heading to live servers on June 19th! Take your first steps on new land, make contact with its troubled people and defend them against an ancient evil. Those who persevere will find themselves the new owners of a great power unlike anything you've seen before - are you up for the challenge?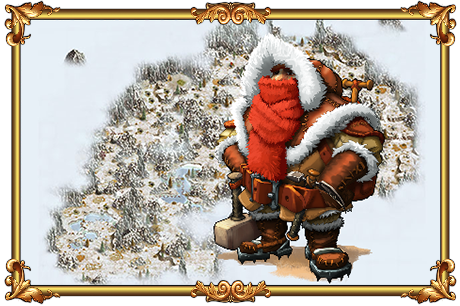 Check out all the new missions, buildings, buffs and much more in the full Dev Diary.
We'd also like to say a big "thank you" to everyone who helped us test this brand new content on our test server, and can't wait to hear your thoughts on the forum!
Happy settling!
BB_Sious

01.06.2018
Say Something Nice Day

Dear Settlers,
For "Say Something Nice" Day we'd like to show our appreciation to the TSO Community in the simplest way possible: by saying something nice to all posts we receive!

Join the fun in the Community Corner!
Be kind,
BB_Sious

24.05.2018
Best of: Opposite Day

Dear Settlers,
Earlier this year, we asked you to give us your best reverse sense TSO guide your devious mind could muster - all in the name of Opposite Day. For Throwback Thursday we'd like to share with you some of the funniest and most ingenious entries we received worldwide!

From playing TSO with boxing gloves to the most inefficient use of Premium Time; these are truly the best of the worst and we wouldn't change a thing! Check out the full list in its entirety in the forums!
Happy settling,
BB_Sious

16.05.2018
Sneak Peek: Summer Event 2018

Dear settlers,
It's officially kick-off time for The Settlers Online Community, as the Soccer Event makes its way to the test server for those who are keen to lace up their studs!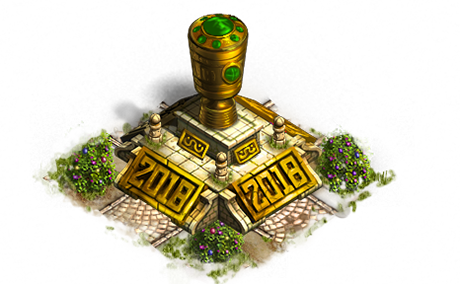 Read more about the upcoming event in our forums, where you can also attempt to complete the image of a brand new specialist coming along with the Event. Of course, you can also just head over to the test server to see it with your own eyes!
> Sneak Peek | tsotesting.com <
Happy testing!
BB_Sious