Arquivo de notícias

18.06.2021
Dev Diary: Summer Event 2021

Dear settlers,
Do you hear the shouts of your Settlers? They are cheering on their teams! This year's Summer event will kick off soon, so it's time to take a look at the upcoming features in the developer diary:
New Quest Chain: "Invasive Species"

New Buildings: Swan Boat and Dark Roofed Warehouse
New Specialist: Benevolent Explorer

New Tribute: Copper Mine Tribute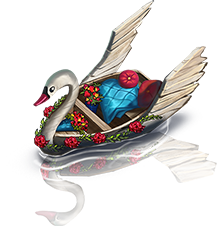 Get your soccer jersey ready and start reading the developer diary!
Have a great summer!
BB_Sious

14.06.2021
Game Maintenance 15.06.2021 [Completed]

Dear Settlers,
Game maintenance is scheduled for Tuesday. This game update includes the technical implementation of this year's Summer Event. During this time, the game will be unavailable.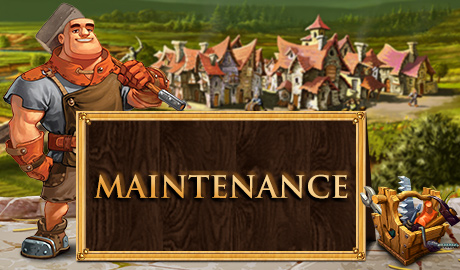 Day: Tuesday, June 15
Game World: Closed
Start: Approx. 06:00 UTC
End: Approx. 10:00 UTC
Adventures & Premium: Times will be extended
Please be aware that this event will still be available and playable only with the Adobe Air Client. More details on unity will follow shortly. A change log can be found here.
Regards,
BB_Sious

14.06.2021
Support Ticket Issues

Dear Settlers,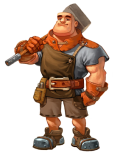 We've identified an issue with our Support Ticket system, which means tickets will not reach us for the time being.
Rest assured that we're actively working to resolve this issue as soon as possible, and get the service back to full function.
In the meantime, if you have any issues or concerns, please try our other methods of contact such as the forums, social media or even a friendly poke in-game via a private message!
Regards!
BB_Sious

14.06.2021
Change log 15.06.2021

Dear Settlers,
This game update includes the technical implementation of this year's Summer Event.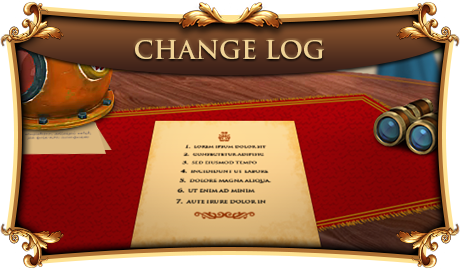 The Summer Event will start worldwide on the 21st of June. Read more about the upcoming version in our Change Log.
Happy settling,
BB_Sious

26.05.2021
Unity & Summer Test Events

Dear Settlers,
We're pleased to share that we're beginning an additional phase of tests over on our Unity Test Server! Today, we've implemented the ability to test high-level content; as such you'll be able to get your hands on Gems and EXP in order to do so.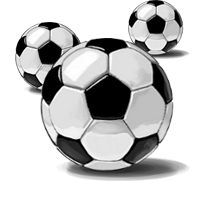 Meanwhile, we're preparing the Unity Test Server for this year's Summer Event! On Tuesday, June 1st, you'll be able to check out what's new in our annual soccer celebration marathon; including the new "Swan Boat" that we teased a few days ago!
Happy Testing!
Your "The Settlers Online" Team

21.05.2021
Unity Version Progress

Dear Settlers,
Thank you so much for your help testing the all-new Unity version of "The Settlers Online". We received an amazing amount of tremendously helpful feedback and are working hard on further improving the game's performance. Many of the issues you reported are already fixed and we are now approaching the live version's release; the exact date of the release will be communicated in the near future!
Further, we would like to use this opportunity to give you a sneak peek of one of the highlights in the upcoming Summer Event (which is going to start shortly after the release of the Unity version), the Swan Boat: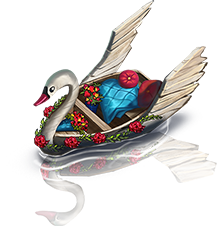 The whole development team is super excited to see the Unity version going live soon!
Thank you again for your ongoing support,
Your "The Settlers Online" Team

11.05.2021
Network Maintenance

Dear Settlers,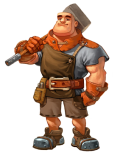 Network maintenance will be conducted and our game may experience interruptions.
Date: 12.05.2021
Time: 06:00 - 08:00 UTC
What: Network maintenance
Game: Possible short service interruptions
There may be very short downtimes of the game and/or website and forum during this time. The game will remain online.
Regards,
Your "The Settlers Online" Team

27.04.2021
Unity Version Test Server

Dear Settlers,
Busy months are behind us and now it's finally time for you to have a look at the upcoming Unity Version for yourself!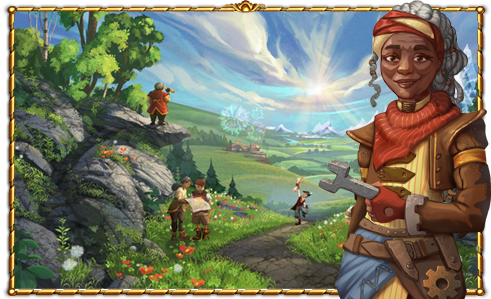 Starting tomorrow, April 28th at 10:00 CEST, you can visit our test server and try the game directly in your browser. You can also leave your feedback and keep updated in our new forum section.
Update: The Unity Test Server is live! If you're having issues with the link above, please clear your browser's cache and try again!
Happy testing!
BB_Sious

22.04.2021
Sneak Peek: TSO Unity Version

Dear Settlers,
We know a lot of you have been eagerly awaiting news on the upcoming TSO Unity Version, so we'd like to share how the future of "The Settlers Online" is progressing!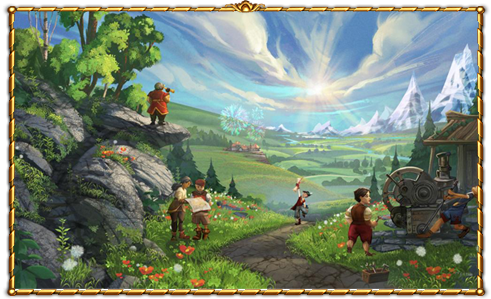 Check out our latest Sneak Peek to see some of the improvements we're making to The Settlers Online as we future-proof our beloved game!
Kind regards!
BB_Sious

21.04.2021
Game Maintenance 22.04.2021 [Completed]

Dear Settlers,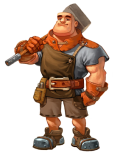 On Thursday the 22nd of April, a script will be deployed to resolve some issues with the Easter 2021 Event achievements and will require the game servers to be taken offline.
Please plan your game activities accordingly.
Date: 22.04.2021
Timeframe: approx. 06:00 UTC - approx. 08:00 UTC
Game: All gameworlds offline
Adventures & Premium: Times will be extended
Regards!
BB_Sious