Bem-vindo

28.06.2016
Special Maintenance
Dear Settlers,
A special maintenance is scheduled for Wednesday.
During this time the game will be unavailable.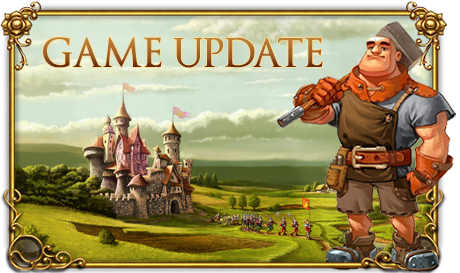 Game world: Closed
Date: Wednesday, June 29th
Start: Approx. 10:00 CEST
End: Approx. 12:00 CEST
Adventures & Premium: Times will be extended
A script will run aiming to return the buffs that went missing at the start of the Event.
They should be received via in-game mail.
Happy Settling!
BB_Amta

24.06.2016
Guild Market Community Vote
Dear Settlers,
Update II: The survey has been restarted, players who voted before will not see a new pop-up yet due to a website issue. We expect this to be solved early next week.
Update: The Recycling Manufactory is not tradeable. To provide every player a new voting chance, all surveys will be reset and a new pop-up will appear during the next 2 hours for everyone who already voted so far.
The offer in the Guild Market section will be changed with one of the next game versions. The communities all over the world are invited again to vote for the preferred items. The vote starts between 15:30 and 16:30 (CEST).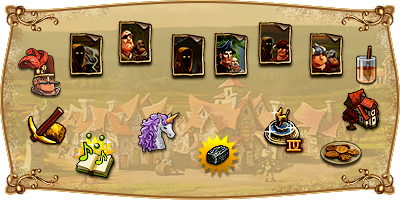 Please check the forum for further details.
Happy settling!
BB_Amta

16.06.2016
Sneak Peek: New Star Menu version
Dear Settlers,
a new version of the Star Menu will be available for testing soon.
The long awaited sort, filter and search functions will be implemented.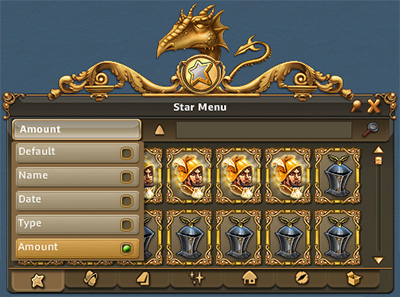 Read more about it in the latest Sneak Peek!
The game version will most likely be deployed on Thursday around 16:00 CEST on tsotesting.com!
Have fun testing,
BB_Amta

13.06.2016
The Football Event starts tomorrow
Dear Settlers,
The long-awaited Football Event will be activated tomorrow, at 02:00 CEST.
So pull up your socks and lace up your boots, time for kick off!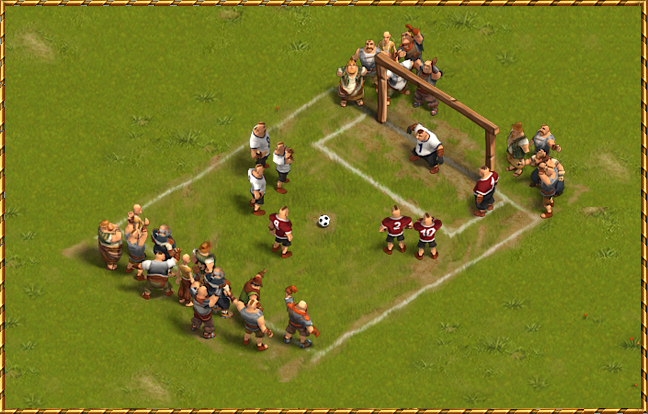 The Dev Diary can be found in the > forums <
Cheers,
BB_Amta

12.06.2016
Gift Package
Dear loving ones!
Today your island is covered with love. Hugging Settlers are everywhere...
For today's occasion, you received a special gift package to write love letters to your beloved ones, family and friends.
Have a nice cuddly day!
Your "The Settlers Online" Team

10.06.2016
Summer Football Event: Dev Diary

Dear Settlers!
This year's Summer Event is all about Football once again. Play non-combat Special Event Adventures and collect as many footballs as you can. Event Achievements, new Tactical Resources and a brand new type of building are waiting to be discovered!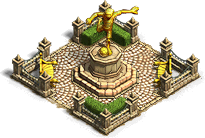 The Event Dev Diary explains all new and changed features in detail.
You can find it in our forum.
Have much fun kicking!
BB_Amta

31.05.2016
Set game option on website
Dear Settlers,
performance related game options can soon be set on the website as well. They will be available in the "My Profile" section.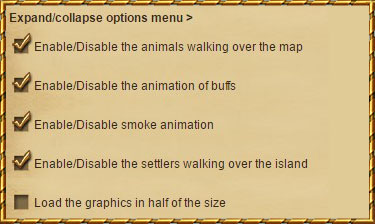 The option menu will be activated on Wednesday between 14:00 and 16:00 CEST without a downtime.
Happy Settling!
BB_Amta

27.05.2016
Happy Biscuit Day!
Dear Settlers,
Did you know Biscuit Day is celebrated on May 29th? This makes for a perfect opportunity to share this very special cookie recipe and make your weekend sweeter.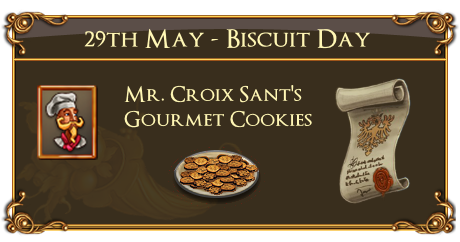 Use on player to increase gaming speed
Designed to power up TSO players, generations of Settlers have kept this recipe safe and the Ravings Rabbids experimented to improve it in order for it to reach you.
Read the full recipe on our forum and suggest your own!
Happy Baking!
BB_Amta

25.05.2016
Crisis Quests: Your opinions
Dear Settlers,
How are the Crisis Quests going? Are you guys still producing or did you already claim the rewards? What do you think about the quests?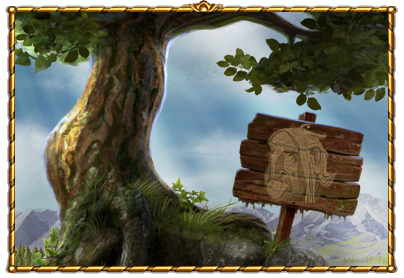 Share your opinion on the forum and we will do our best to improve future events!
Happy settling!
BB_Amta

20.05.2016
Dev Diary: Crisis Quest

Dear Settlers,
You are about to face "A Great Evil" in the new Crisis Quest Chain.
When: Monday, May 23rd
What: Crisis Quest Chain: A Great Evil
Who: Levels 16-75
You have 1 week to complete the quest and get buildings, Gems and more!
Read the Dev Diary on our forum.
Happy Questing!
BB_Amta